casa chulavista is an intervention on a pre-existing house
immersed in an environment of abundant natural valley, casa chulavista is a few hours from mexico near valle de bravo, a place that stands out for its splendid flora and fauna. LEDs Luis Carbonel, the project is a getaway Residential complex built within rancho chipicas, an enclosure for the agriculture of organic products and other agricultural activities. as an intervention of a pre-existing house, the new configuration seeks to amplify the built environment in the landscape.
all images © camila cossio
connect spaces with bridges and overlays
the premises of the context of casa chulavista define the rules of intervention of luiscarbonell (see works here). first, to preserve the predominant trees around the house and second, to transform the space in the least intrusive way. according to these criteria, the extension takes place on the west side — connecting to the main structure by bridges and volumetric overlays. by using the same architectural language and the same materials existing on site, the project is thus transformed into an integrative process. specifically, the new construction is based on verticality to tell the story of layers, rhythms and patterns.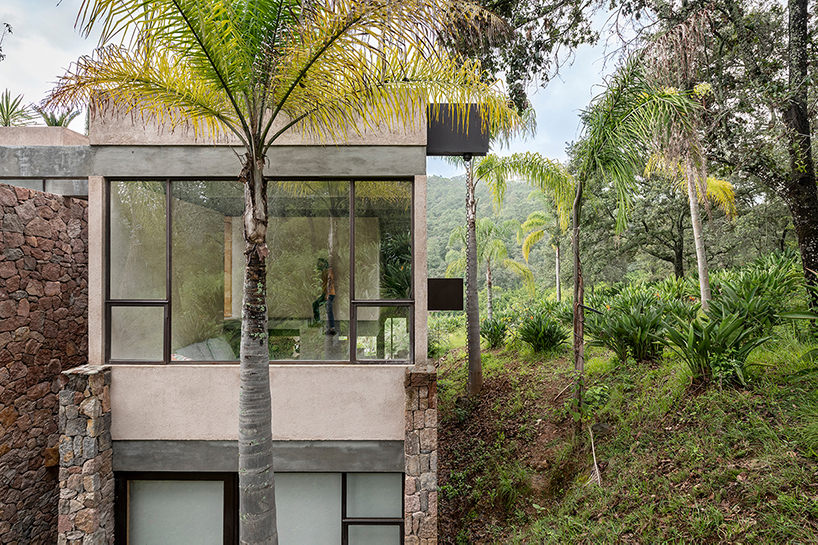 the team kept the shared and public activities in the original house while the private areas interconnect via a new set of bridges that create a first floor extension, unfolding from a new expanse. this new circulation makes a gradual transition to privacy, reducing the height through the hallway, which then develops again into a new high open ceiling. 'visual connections are preserved, while new environments have emerged with a series of gardens in between,' says Luis Carbonell.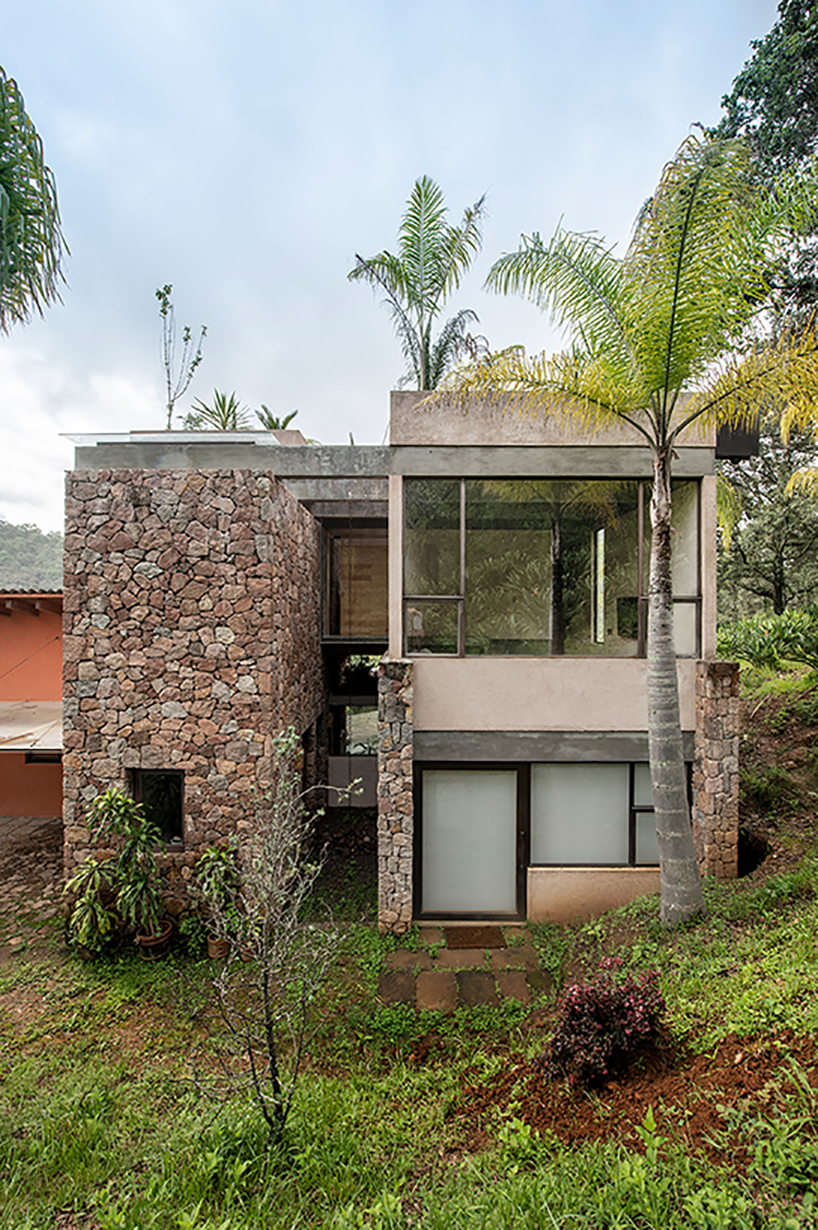 unfolding into each other / creating visual coherence
on the second floor, cohesion takes on another form. for starters, the deck overlaps the existing tower while bathrooms and utility areas remain cohesive as vertical sweeps to adjoining rooms on both floors. the structural solution here becomes a critical component for an atypical relationship between the two constructions — old and new: the addition is supported, hung, and loaded as a band, connecting all structural elements through beams and slabs.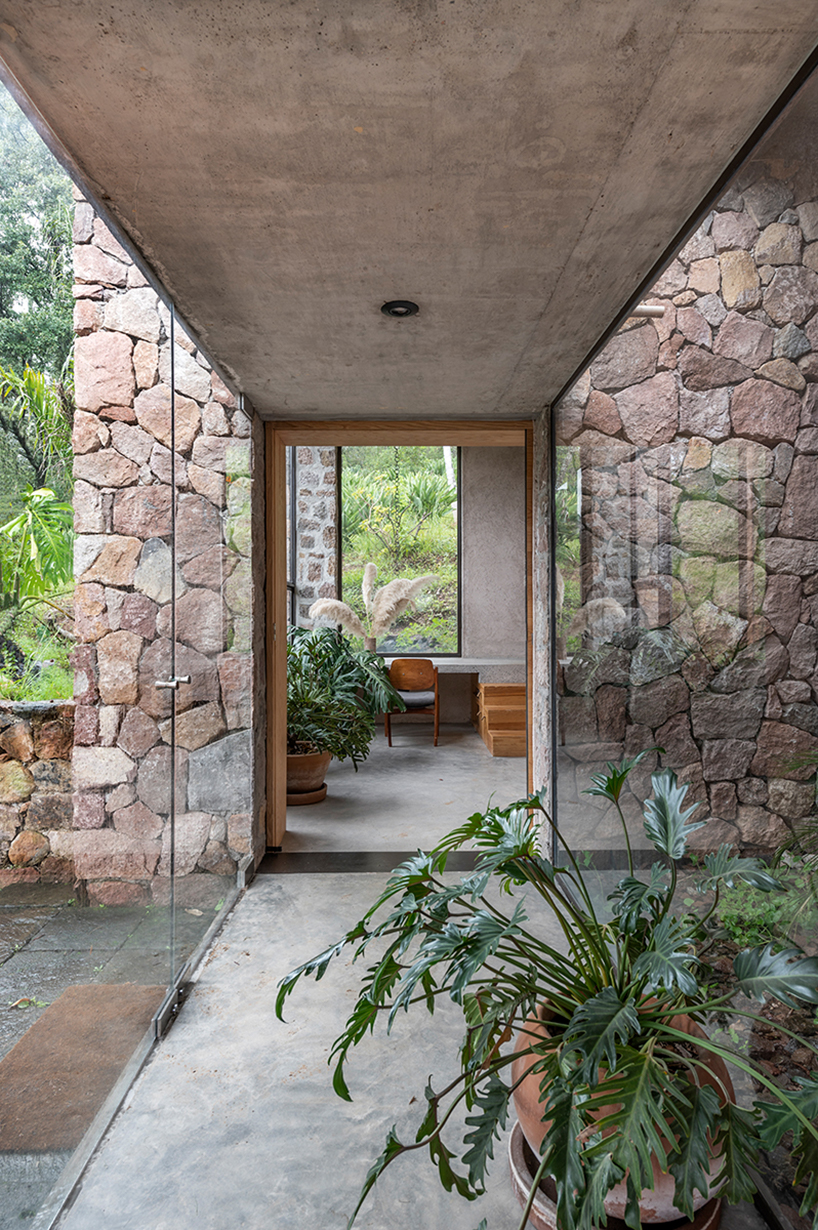 By carrying out this transfer of loads, we manage to avoid the central support, and therefore, the interior span is free and interconnected. an open ground floor is perceived lightly and flows into the three stair-connected levels. all the pieces are visually connected, unfolding individually in all their amplitude and height. on the whole, these extensions coexist and adapt to the program and the activities to be served,' explains luis carbonell.