[ad_1]
The architectural and landscape design of the PoliNations project is a multidisciplinary collaborative work led by Trigger Collective. The design team for the project includes designer and multidisciplinary artist Carl Robertshaw, research and spatial design studio THISS Studio, costume designer Bronia Housman, event specialist Dock Street Events and horticulturalists Chris and Toby Marchant.
The epic forest garden project is located on 1300m² of Victoria Square in Birmingham.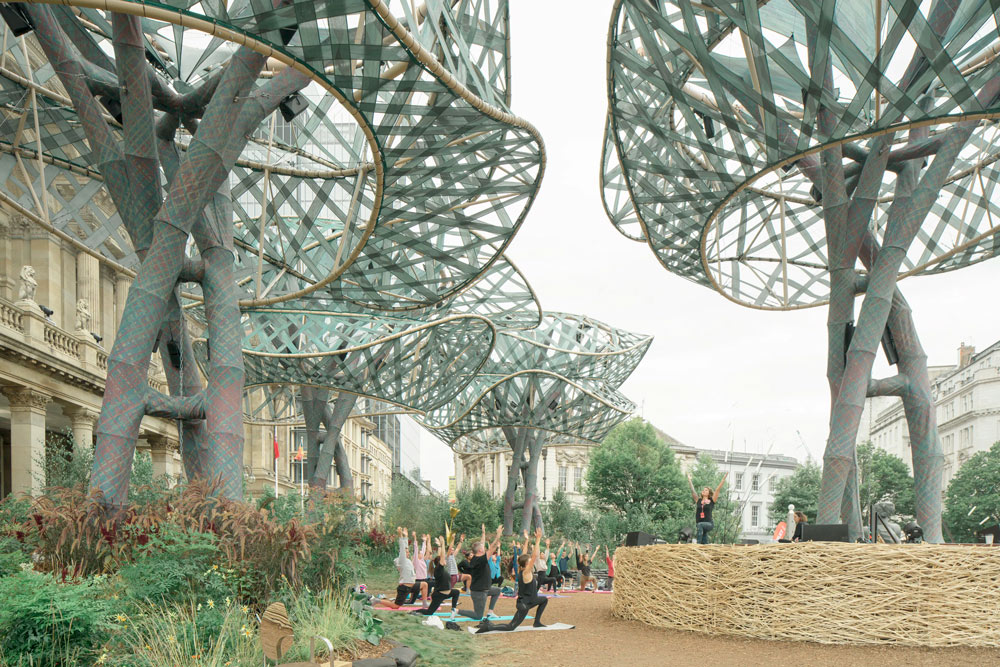 The project was commissioned as part of UNBOXED: Creativity in the UK and presented as part of the Birmingham 2022 Festival.
Designers and experts carefully arrange the landscape. The area features five mega tree structures that tower over the side like a thousand plants and flowers.
The trees in the public art installation, Mother Trees, are about 12 meters tall; and collect rainwater, generate electricity through wind energy, be surrounded by flowers and plants. The garden has also hosted light shows, workshops and performances, live music and dancing. In addition, these facilities are made in the most sustainable way possible with recycled materials.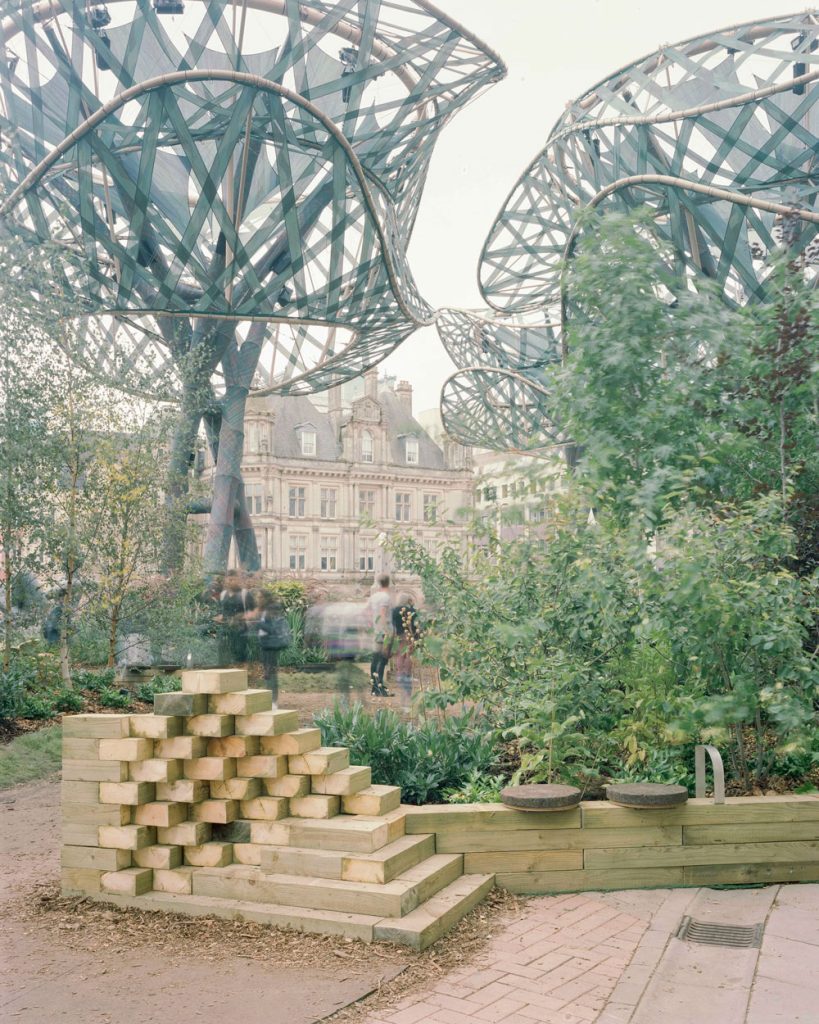 PoliNations is inspired by the fact that 80% of plants in UK urban gardens come from abroad. Among these inspirations, the projects focused on the values ​​of sustainability, natural diversity, accessibility and heritage. The garden includes about 6000 plants in the park. During this project, many new plants were co-planted by local schools, communities and guests.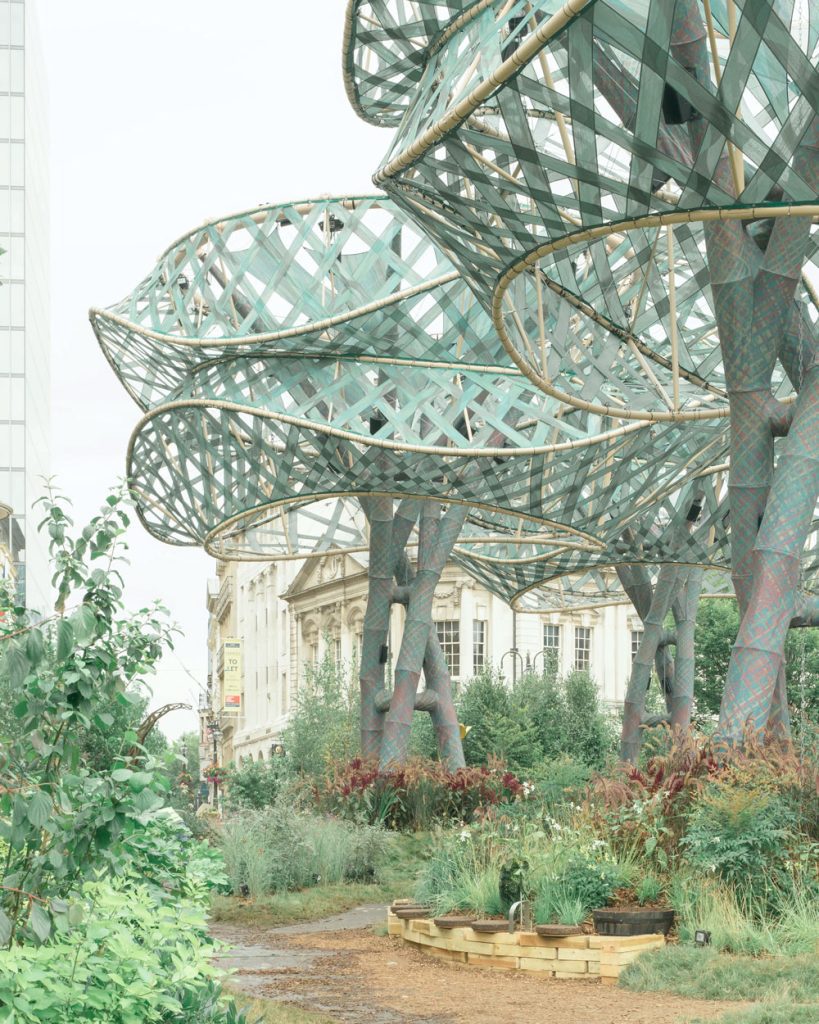 According to Martin Green, Creative Director at UNBOXED, "PoliNations is a joyful celebration of the incredible creativity and cultural diversity across the UK today. We are delighted to have commissioned the festival as part of UNBOXED and that it will also be offering a free event spectacular for everyone in the final month of Birmingham Festival 2022. Audiences in the region and beyond will be able to experience an event that encompasses diverse art forms and myriad ways to tell captivating personal and collective stories that reflect the magnificent wealth of our society.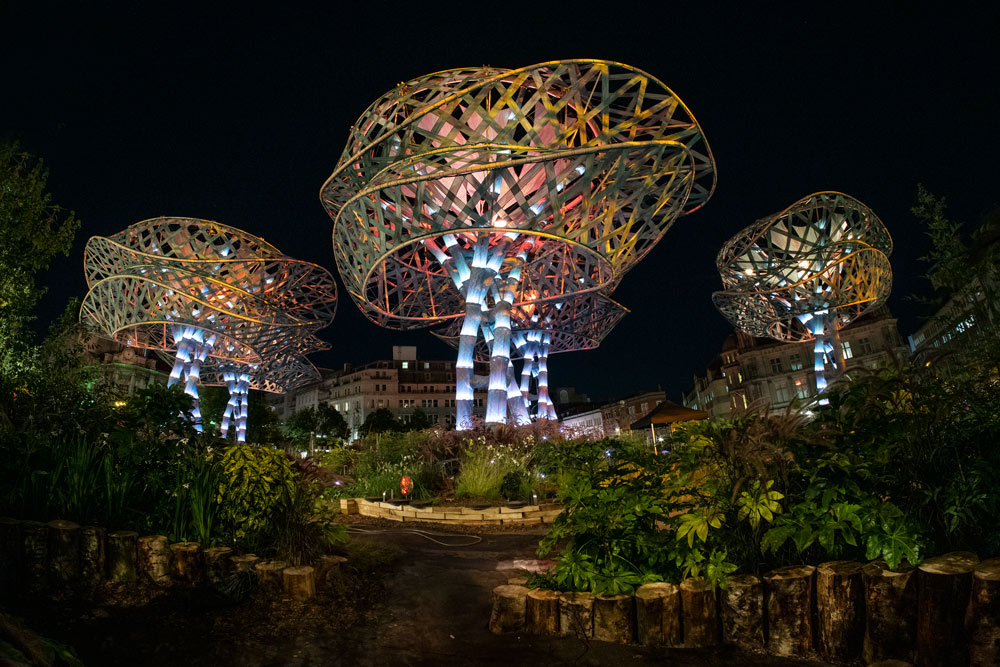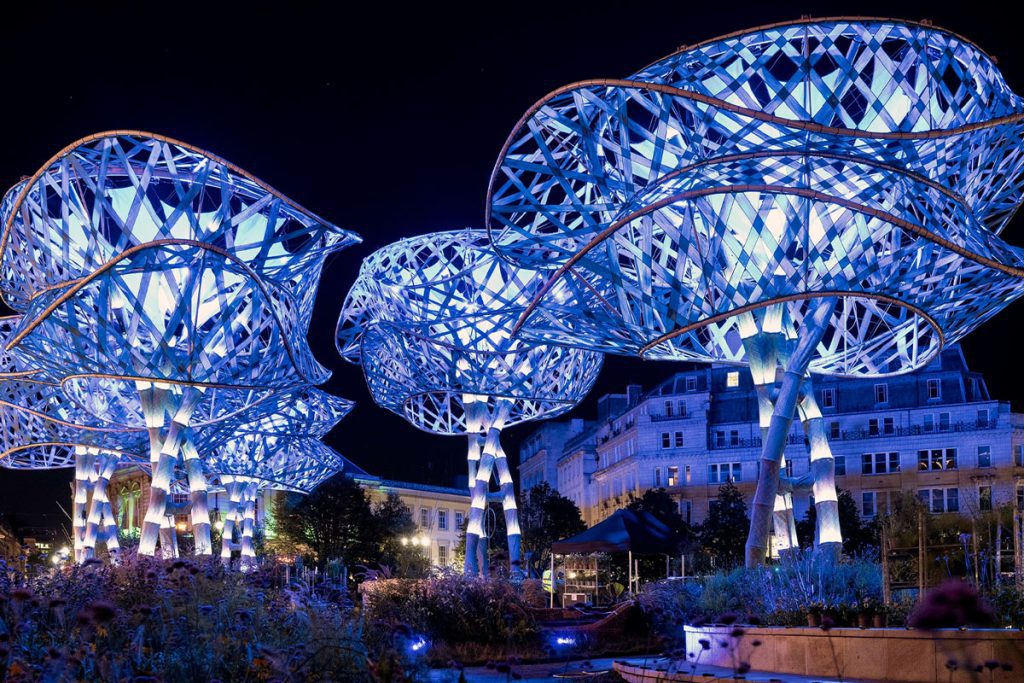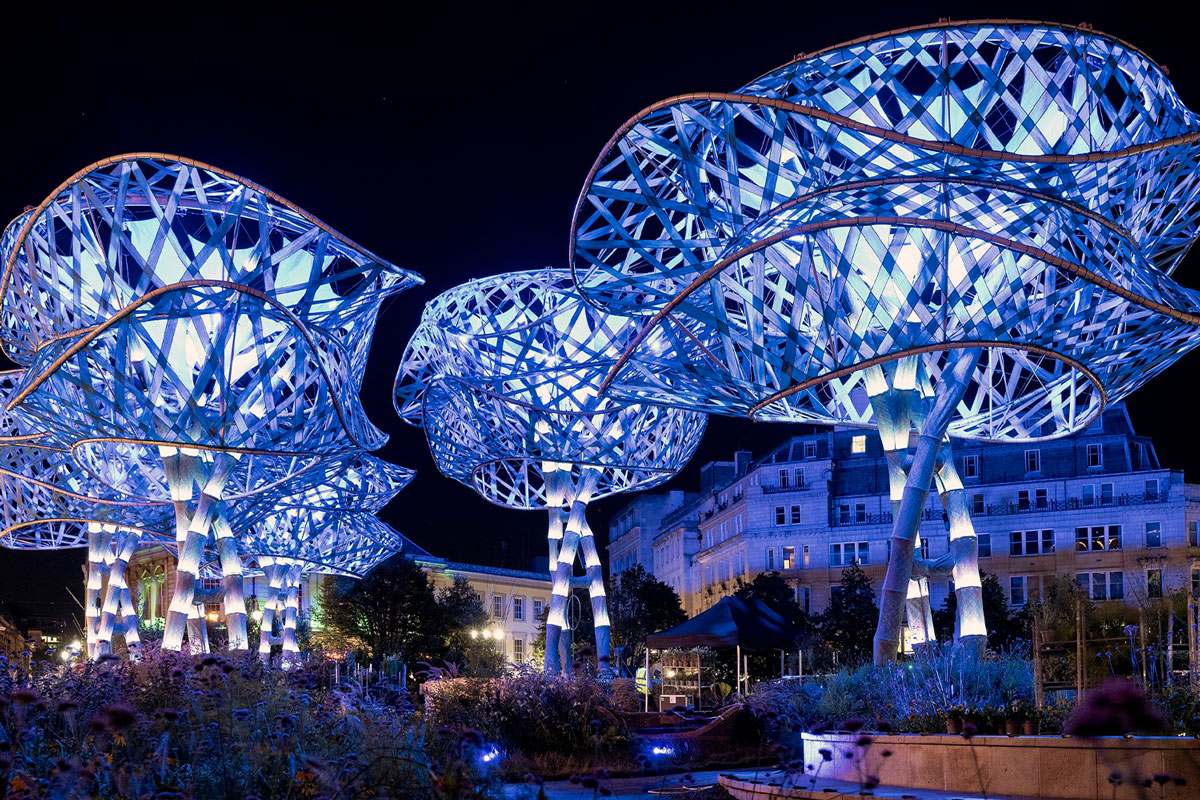 Project Information
Creative Director: Angie Bual
Design Director: Carl Robertshaw
Production Design: Bronia Housman
Architectural and spatial design: Thiss Studio
Design Engineers: Format Engineers
Technical direction Dock Street Events
Horticultural design: Chris and Toby Marchant
Landscape Installation: Scotscape Urban Greening
Lighting Designer: Matt Daw
Sound Designer: Tom Gibbons
Orchestration: Max Perryment
Props Manager: Amy Carroll
Trunk structures Sh structures
Canopy Structures Xkx Projects Ltd
Aeroformance design of fabric structures
Collaboration: Assembly Festival, Birmingham City Council
Photography: Jae WV Kim, Katja Ogrin and James Robertshaw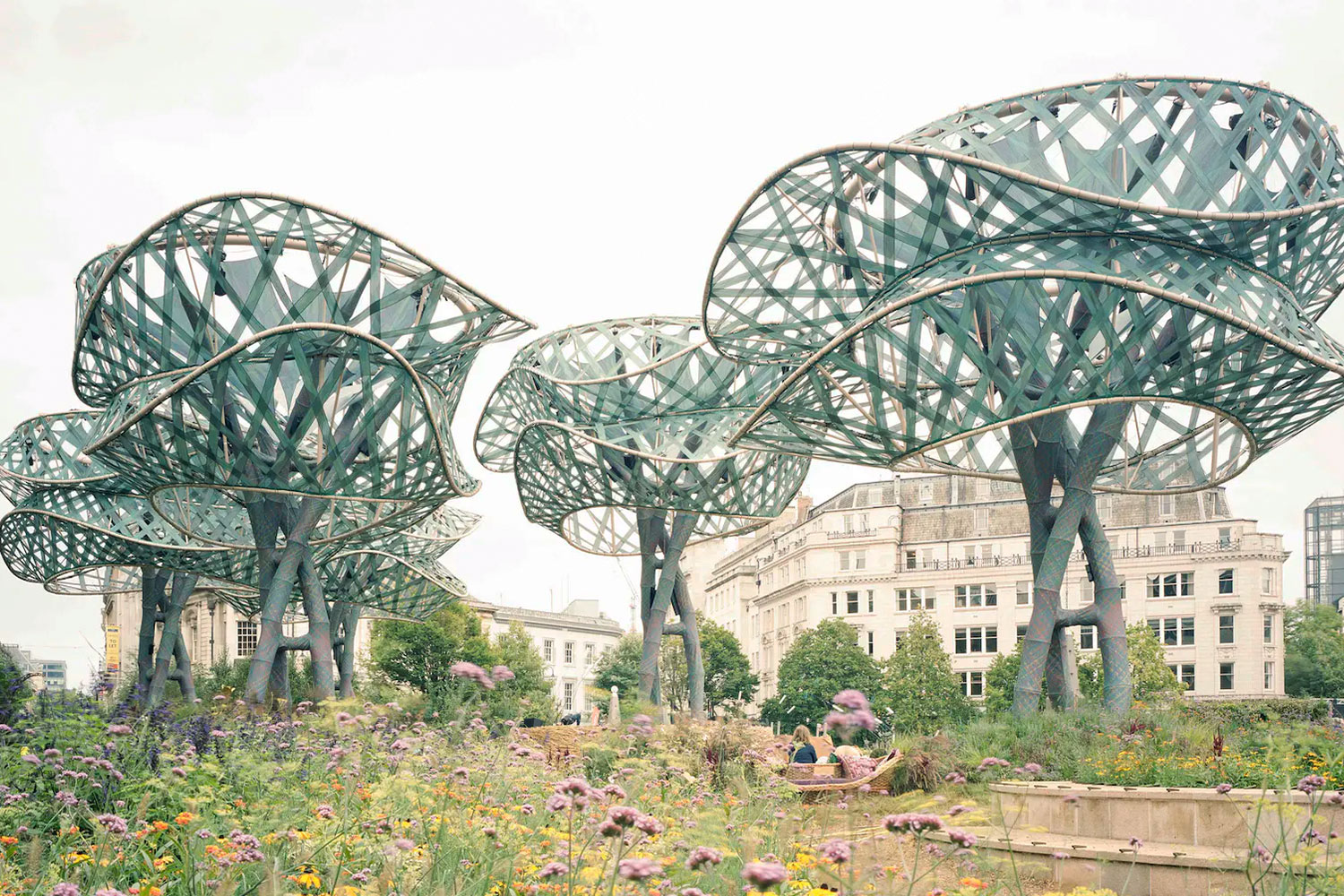 [ad_2]
Source link