Hubble New Capsule Collection gives street fashion a facelift
In 2014, Bronx-born Vince Ricci founded Hubble Studio, a massive, canvas-like creative space in LA's Arts District. Since its inception, Hubble Studio has been the epicenter of all things aesthetic and culture-driven – from fashion to photography, music to media. Some of the most famous and talented feet in modern Hollywood history have walked through the doors of Hubble and called its walls their drawing board. Naturally, as Hubble Studio grew over the years, artistic subsidiaries began to sprout: Hubble (media) Agency and Hubble Clothing.
"Hubble strives to create the most luxurious atmosphere for creatives," says Ricci. "It's a place where they can be who they are and do what they do. Everything at Hubble is about a vulnerable creative experience.
As Hubble Studio strives to not only recognize but nurture the vulnerable aspect of the creative process, the entity simultaneously makes room for a wide range of daring artistic experimentation. Luckily for Ricci, his team is as anti-milquetoast as they come — namely, Hubble's creative director, Braden Myus, the creator of Hubble's brooding new capsule collection. And, like the rest of the Hubble Clothing line, this new collection is nothing short of blue-chip.
"Hubble Clothing reflects everything we do here at Hubble Studio," says Ricci. "In everything we do – right down to tailoring – we strive to be the best of the best. It shakes any other designer brand in terms of quality. We don't fail.
In keeping with Hubble's distinctive approach, Myus' new line is made from recycled military tarpaulins sourced directly from Los Angeles. These thick, high-quality sheets have been sliced ​​and sewn together to create unique garments and bags that carry as much character as culture.
"I think the military aesthetic was a huge influence for a long time," says Myus. "And I think people are also very proud of the aesthetics. The structure of the uniforms and the way people behave in the military is also inspiring. There are a lot of different factors that explain why we chose to recycling tarps Another part of it is that there is a surplus of these materials especially in Los Angeles because when parts are made for military issues they never really know how much they are going to need or how long things will last.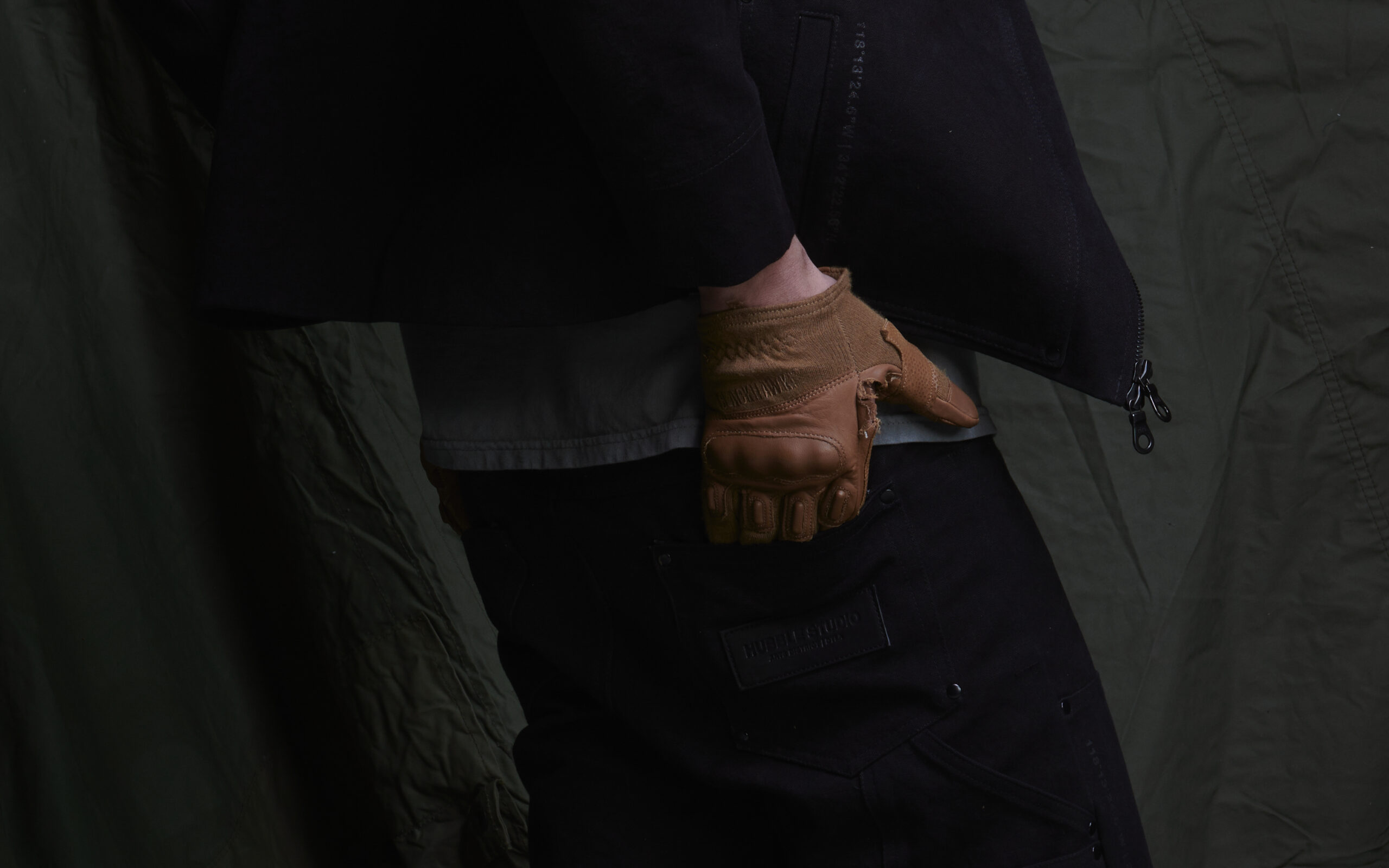 But Myus' limited-edition capsule collection wasn't created just to cut through the excess. Instead, the clean, intricate line was designed to reflect the company's ethos, to tell a story, and to demonstrate that fashion can serve a much larger purpose than mere pageantry.
"We will only be making a limited amount of each item for two reasons: first, we want to get the most out of the tarps we've purchased, and second, we want each item to be highly personalized to keep our community together," says Myus. "Being in the fashion world, mostly in production and design, for six years, I really appreciate the opportunity to tell a story in a new light with fashion. Hubble has already done a great job with different industries , and I think the fashion world needs a bit of a refresh. I think it needs a more relationship-based community that doesn't focus on access control, but rather on an open mindset. It's like you get it, so you're already in. It's more of a family approach.