The year is 2011, and Final Fantasy is in bad shape.
Fans can't wait to move on from the FF13 trilogy, FF14 is a failed MMO yet to be reborn, and Final Fantasy 15 is in limbo. At a time when the FF15 we finally got was nothing more than a spinoff of FF13, Square Enix was ready to give its most successful western studio, Eidos Montreal, a chance to make the next big one. Final Fantasy.
As YouTuber Super Bunnyhop recounted in 2018, the game was codenamed Project W, and it sounded ambitious: a "space opera" with airships and floating castles that let players fly seamlessly from one place to another. planet to planet long before No Man's Sky impressed us. with the same trick. For years, Project W has largely existed behind the words of anonymous sources, but former Eidos Montreal art director Jonathan Jacques-Belletête recently opened up about the studio's canceled version of FF15 in an interview with TrueAchievements.
"[Eidos-Montréal] brought back Deus Ex. I was the art director of that – Deus Ex: Human Revolution. Then [I was] the executive artistic director of Mankind Divided," said Jacques-Belletête. "Then we tried to do Final Fantasy XV. Then they decided to bring it back to Japan, which I think was a big mistake, but it's still the truth. Ours was really, really cool.
Jacques-Belletete apparently didn't go into detail, but his comment pretty much backs up the Project W leaks of the Super Bunnyhop video. It should be noted that Jacques-Belletête mentions having worked on the scrapped FF15 after Mankind Divided, a game that was released in the same year as the real FF15, but that might be a misunderstanding.
Super Bunnyhop's report claims that Eidos' failed space RPG launch was shot down by Square Enix management in late 2011 or 2012, when Eidos was still at the peak of Deus Ex: Human Revolution's success.
There's even some (unconfirmed) concept art for the Eidos Final Fantasy Project floating around (as shared by Super Bunnyhop in a 2018 follow-up video), and what they actually looked pretty.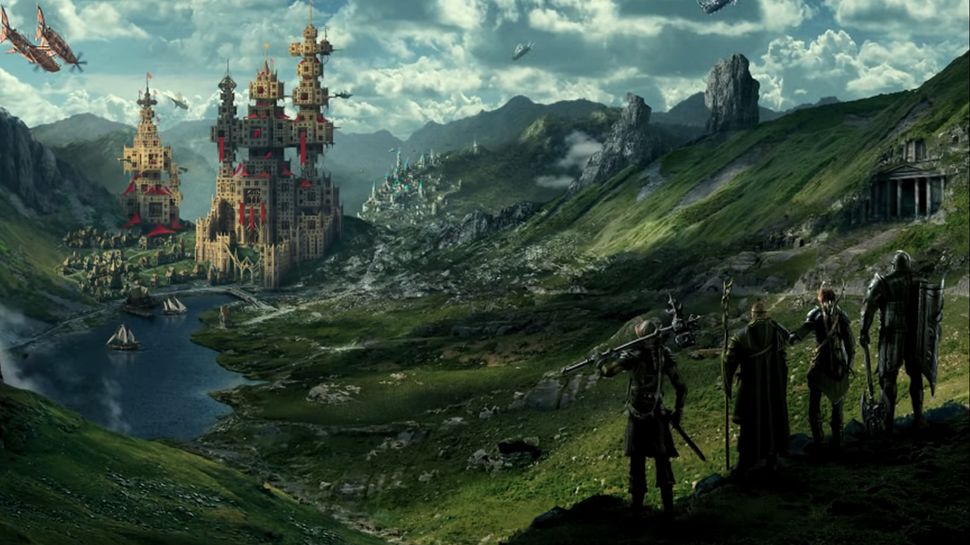 But alas, for what was probably a bucketful of reasons, we now know that Square Enix scrapped the idea and returned the project to its in-house studios in Japan (a decision Jacques-Belletête called a "big mistake"). .
Fast forward to 2022, and Square Enix has come full circle in its tumultuous relationship with Western studios by selling Eidos Montreal and Crystal Dynamics to Embracer Group for $300 million.