It all started 86 years ago when The Mitchell Camera Corporation built its factory on Santa Monica Boulevard between Robertson Boulevard and La Peer Street. They claimed their cameras captured 85% of Hollywood movies made during this time. Eventually they moved to Glendale and are now part of Panavision.
The building housed many businesses until 1967, when a consortium of Hollywood upper floors, led by Paul Newman, Anthony Newley, Jerry Orbach, director Richard Donner and Peter Lawford, to name a few – uns, turned it into his own private playground and called it THE FACTORY!
Peter Lawford insisted it had to be a private club in order to attract his friends who happened to be Frank Sinatra and his Rat Pack.
I asked for all the favors owed to me by a member of The Factory and put my name on the guest list as often as possible. I couldn't bring a camera into the club, but I could network and chat with the big stars I dreamed of meeting. You could put your name on a list and, like in a regular pool hall, play against whoever won the game before you were called out. Eventually I got to play pool with Paul Newman, Minnesota Fats himself, Jackie Gleason, Clint Eastwood, Steve McQueen and once even Frank Sinatra, to name a few. They loved playing in front of me because I was a rotten pool player and I made them look great.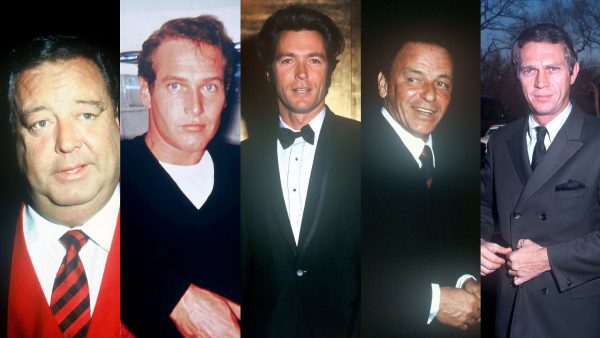 When I couldn't get into The Factory, I waited outside with my cameras to see if I could film some of the many stars who performed there.
On August 8, 1969, I was chatting with an actress and her best friend outside the club. I had known her for a few years and when she was engaged to Phillipe Forquet, who starred with Sandra Dee and James Stewart in "Take Her, She's Mine", I visited them and she made dinner for us several times. We laughed at the good old days, for about 15 minutes, then they walked into the club. The following night, she and her best friend were brutally murdered by the Manson clan. They were called Sharon Tate and Jay Sebring. Two days later, two FBI men showed up at my apartment and wanted to know what we had been discussing. How did they know who I was and where to find me? Duh, they were the FBI! Hollywood and its stars have stopped everything. All the clubs, The Daisy, The Candy Store and The Factory were empty as celebrities were afraid to leave their homes and tightened the security of their homes. It was a scary time and the streets were deserted until we all learned of the Manson family.
Five years later, tired of maintaining The Factory and looking for new avenues of entertainment, The Factory closed its doors.
For a while this site became The Paradise Ballroom, a Penny Arcade, and even a shopping site with a dozen stores.
Then, in 1974, Scott Forbes took over the space and converted it into a huge dance club and called it Studio One. My best friend John Winkler was hired to install a "Like Never Before" sound system and the walls were radiating music from top to bottom. Over 1,000 people came each evening. John Winkler became a major DJ and I sat in his booth and watched and listened many nights. Some of the most beautiful people I have ever seen have been there and it was my first time meeting this special group of women known as "queers". Over time, Studio One has grown into WeHo's best gay dance club.
But Scott Forbes kept saying it wasn't enough. He had the vision to create a first-rate nightclub. He converted the rear of the club to "The Backlot" with its own special entrance on Robertson Blvd. He reserved some great talent in this room such as Madeline Kahn, Joan Rivers, Ike & Tina Turner, Wayland Flowers, Chita Rivera, Bernadette Peters and Jim Bailey (who set Weho on fire by completely becoming Judy Garland, Peggy Lee and Barbra Streisand, for name only 3).
When I was directing "Days Of Our Lives" star Kaye Stevens, who also starred in "The Interns", "The New Interns" and "Jaws 3-D", she played 2 weeks at the backlot and was applauded by Elton John, Barry Manilow, producer Allen Carr and many other celebrities.
In March 1975, Studio One was the site of the party for the premiere of the movie "Tommy". It was a crowd scene to enter La Peer and I waited in line with The Who's Peter Townsend to enter. By the time we walked in he and I were "old friends" and he ushered me into the VIP area where I mingled with Roger Daltrey, Tina Turner, Ann-Margret and Elton John, not to mention. name a few.
Studio One staff liked to party, starting at 2 a.m. I lived in a 3 story townhouse on Westknoll with John Winkler and another guy. One evening I went to bed at 11 p.m. and was woken up at 2:30 p.m. by a loud party on our street. I went to the window to see where the party was only to learn it was happening under me. I got dressed and walked down the stairs to find over 50 guys partying. There was no food or drink earlier, but they took everything from Studio One and the party was in full swing. The next morning there were beautiful bodies strewn all over the first floor because people were too drunk or too stoned to go home. This is the kind of party that Studio One was.
Sadly, Studio One closed in 1988 and yet many promoters tried to relaunch it and duplicate its success. In the 1990s it was called The Rose Tattoo, then The Factory again and finally, Metropolitan.
Today there is nothing but a big hole in the ground where good times have been lived and memories are born. It will soon become a 250-room hotel, but beware, some of the ghosts from The Factory and Studio One may still be around.
For more information visit Save The Factory West Hollywood