We are going to do an exclusive interview with producers of Spy x Family animation studio, WIT Studio!
Spy x Family is one of the most exciting new anime around. The number of cosplayers cosplaying Anya eclipsed the number of Nezukos at this year's Anime Expo. Produced by WIT Studio, the anime is an adaptation of the hit manga, of the same title, created by Tatsuya Endo. This is an action-comedy spy series that is equal parts action, comedy, and wholesome family relationships. The Forger family consists of Loid, a spy, Yor, an assassin, and Anya, a telepath, all keeping secrets from each other, but doing all they can to support and care for each other. . Even if it's contrary to their initial career instincts.
RELATED: Spy x Family Exclusive Interview with English Actresses Yor and Anya Forger at Anime Expo 2022
During this year's Anime Expo, our friends at Crunchyroll hosted an exclusive interview with two anime producers from WIT Studio, Kazue Hayashi and Kazuki Yamanaka. Kazue Hayashi's work can be seen in series like Kiseijuu: Sei no Kakuritsu, Monogatari Ore!, and Vinland Saga. And Kazuki Yamanaka's work includes Vivy: Fluorite Eye's Song and both worked on the webseries Bubble. These incredible artists/producers shared their reactions to the global fandom of Spy x Family and their favorite parts about working and associating with the series.
Spy x Family Exclusive interview with the producers of WIT Studio
What does it do Spy x Family is so globally loved?
I hadn't realized the global love for the show until I was on the AX panel. The Japanese voice response from overseas fans and their reaction to their favorite scenes has been so positive and excited – as well as all the cosplayers – now I'm starting to see the global reach.

Kazue Hayahi Animation Producer, WIT Studios
Relieved. The original manga has huge sales and a ton of fans. So I felt pressure to adapt the original work into animation. But after seeing the reaction from fans around the world, I relaxed.

Kazuki Yamanaka Animation Producer, WIT Studios
RELATED: "THIS TIME I GOT REINCARNATED AS A SLIME THE MOVIE: SCARLET BOND" Acquired by Crunchyroll and Set for Theatrical Release in Early 2023
What kind of difficulties do you face when adapting the manga into animation?
Many! (everyone laughs) The original manga has a "cool" energy, there's also Loid's action spy stuff, and KAWAII – Anya's kawaii moments. The animation must materialize these aspects. There are a lot of animations [anime] which focused on each type. In Spy x Family we all have them. This is the most difficult part of the production.

Kazuki Yamanaka Animation Producer, WIT Studios
Speaking of different styles, do you have a preference to host/produce?
As an audience member, I love kawaii moments. But as an animator, I like cool action scenes. So it depends on my position.
I love kawaii, especially Anya's Kawaii Moments. Anya is a funny cutie.

Kazue Hayahi Animation Producer, WIT Studios
Spy x Family story is very grounded and relatable. What's in the animation medium that boosts its appeal that wouldn't get with live action?
[Spy x Family] exists between the real world and fantasy. The action can't really happen in real life. It's realistic, but there are fantastic elements. There, the animation has the advantage. When it comes to drama and kawaii, live action is hard to capture overreaction to capture comedy, cool, [dramatic] series items.

Kazue Hayahi Animation Producer, WIT Studios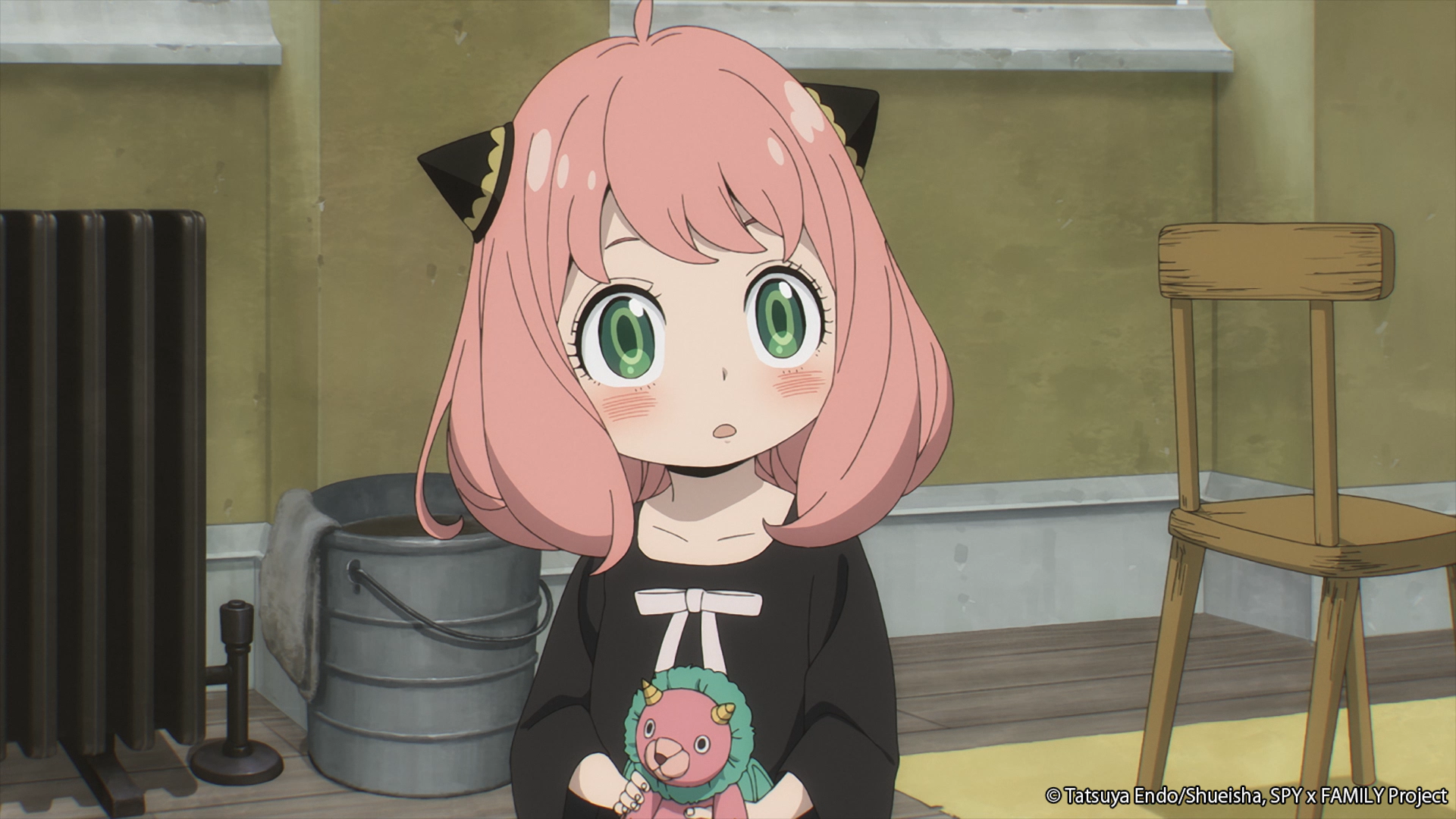 What do you think made the world fall in love with them about the Forgers?
The characters are great, of course. But the relationship between the characters is a major factor in keeping fans excited. Each of them lives a double life, but audiences can sense that each character feels for the other family members despite their own agendas. The audience can feel what Loid thinks of Anya and Yor. It's a complex relationship that is a big factor in [the series'] attraction.

Kazue Hayahi Animation Producer, WIT Studios
RELATED: Crunchyroll Announces New Series, Reveals First Looks & More at Anime Expo 2022
What do you like best about working and being associated with Spy x Family?
I'm so proud to work on this show. Almost all of Japan knows [Spy x Family]. Every time I say I'm working on it, people know right away what I'm doing!

Kazue Hayahi Animation Producer, WIT Studios
I'm especially proud to be a part of this title because so many people watch it who don't usually watch anime. We have a lot of casual anime fans watching our show!

Kazuki Yamanaka Animation Producer, WIT Studios
Spy x Family Season 1 Part 1 is now available fully subtitled and dubbed in multiple languages ​​on Crunchyroll. Part 2 is set to release in October 2022 with a high-stakes terrorist mission. Luckily, Crunchyroll is simulcasting the series. Part 1 simulcasts Saturdays at 8:30 a.m. PDT, so it wouldn't be unreasonable to believe they would do the same for Part 2.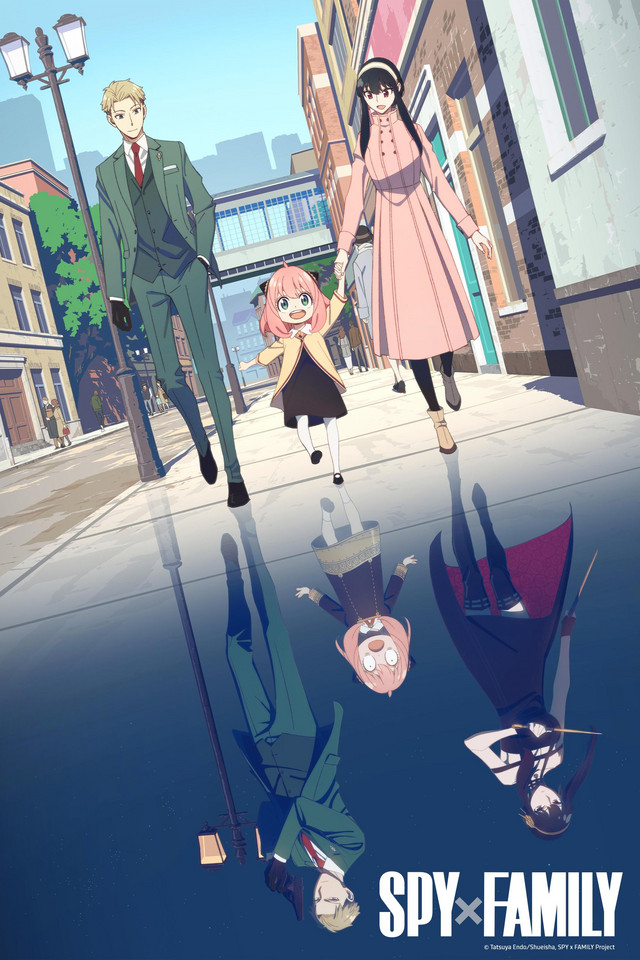 ON SPY FAMILY X
Creator: Tatsuya Endo
Original story: Tatsuya Endo
Studio: WIT STUDIO, Cloverworks
Direction: Kazuhiro Furuhashi
Character design: Kazuaki Shimada
Music: (K)NoW_NAME
Editor: Toho
Distributer: Crunchyroll (North America)
Cast: Alex Organ, Megan Shipman, Natalie Van Sistine, Anthony Bowling, Barry Yandell, Caitlin Glass, Gallas Reid, Dani Chambers, Jordan Dash Crus, Macy Anne Johnson, Michelle Rojas, Morgan Garrett, Stephanie Young
Connection:
World peace is at stake, and secret agent Twilight must complete his toughest mission yet: pretending to be a family man. Posing as a loving husband and father, he will infiltrate an elite school to get close to a high-level politician. He has the perfect cover, except his wife is a deadly assassin and neither knows the identity of the other. But someone does, his adopted daughter who is telepathic!
Have you already browsed season 1 part 1 of Spy x Family? How excited are you for Part 2? What do you think Crunchyroll will announce at Comic-Con? Let us know and be sure to share all your theories with us on Twitter.
KEEP READING: Crunchyroll Hits Comic-Con International With Dynamic Lineup of Programming in 2022
Related