New: After the next update, the studio's full attention will be on a brand new game set in the Splitgate universe.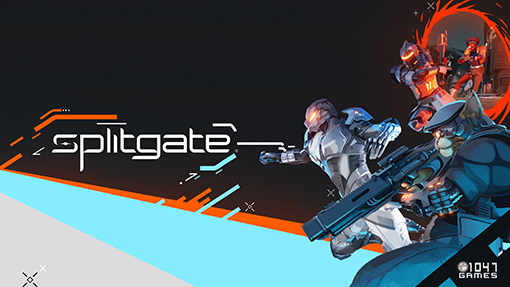 1047 Games today announced that the next Splitgate update will be its final major iteration as the development team turns its attention to its next project, a shooter set in the Splitgate universe. Splitgate will officially exit beta on September 15 when its next season kicks off, which adds a new free Battle Pass featuring an infinite number of levels with new characters, skins, and more.
Splitgate originally launched on PC in 2019, followed by Xbox and PlayStation betas in 2021. With over 18 million downloads, Splitgate is one of the most successful online games of recent years. Its arena shooter mechanics combined with physics-based game design created an entirely new and engaging shooter genre that resonated with fans around the world.
1047 Games has recruited some of the best talent in the industry and continues to do so as the studio now turns its sights to a new Splitgate project which is being built from the ground up in Unreal Engine 5.
"After careful consideration and much deliberation, the 1047 team has determined that to create the game fans deserve – and to build it in a way that doesn't try to modernize our existing game – we're shifting our focus from iterative, smaller updates, and a whole to focus on a new game in the Splitgate universe that will feature revolutionary, not just evolutionary, changes to gameplay," said Ian Proulx, creator of Splitgate and CEO of 1047 Games." Splitgate will remain online and supported for our dedicated community that has been the backbone of our studio since our first PC gaming tests. Our community means everything to us and we can't wait to share what's next with them.
Weekly playlists featured in Splitgate should continue. Fans can also anticipate continuous falling objects. Although feature development has ended, Splitgate and its community remain supported, giving fans the same great experience they've come to love.
What are you hoping to see in the new game from 1047 Games? Tell us in the comment section below.