[ad_1]
Cork House is a new family home, built in a brownfield site in East London. So far, so natural, for an additional story in London. What's less usual is that it was built during the pandemic, and its creator, architectural firm Polysmiths, worked to design a home that not only becomes suitable for the use of its residents – the Polysmiths founder Charles Wu and his partner – but also makes the most of its site and circumstances, turning the challenges of its plot and timing into golden architectural opportunities.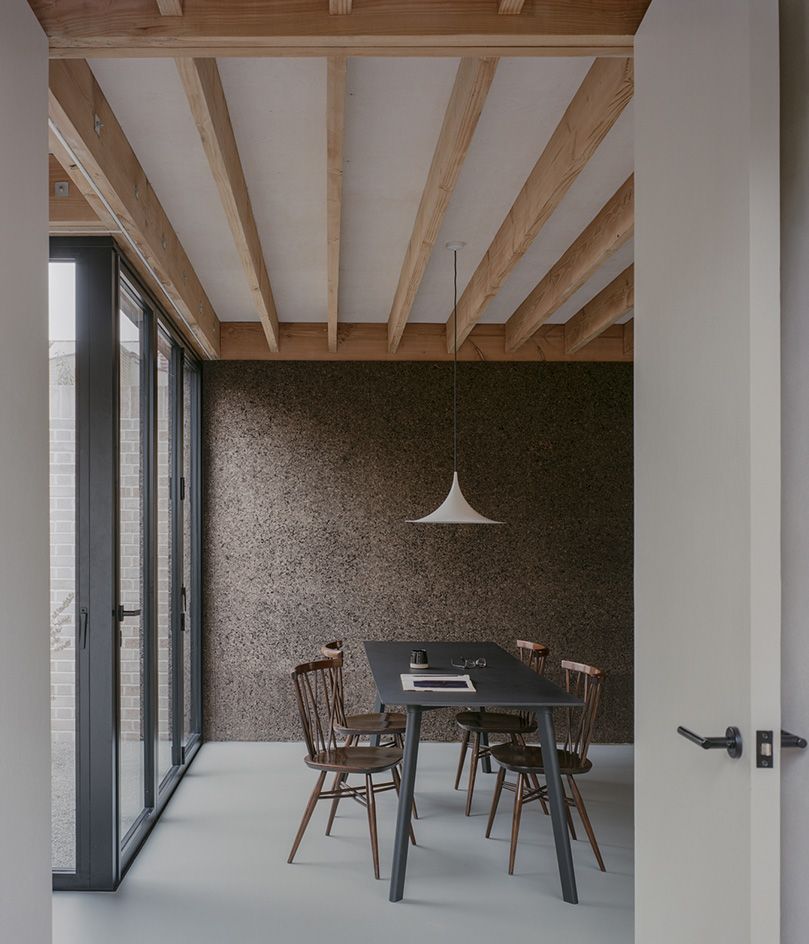 Cork House is a showcase of creative solutions
The house, a new structure in Forest Gate, is located on a rectangular brownfield site hidden from the High Street, surrounded by rear gardens typical of east London terraced houses. Wu, an architect and ceramist with experience at studios such as Heatherwick Studio, AHMM, Studio Egret West, started the project amid the closures and knew from the start that it was going to face challenges. Finding creative solutions for them has become a key driver for pushing the boundaries of design in this program.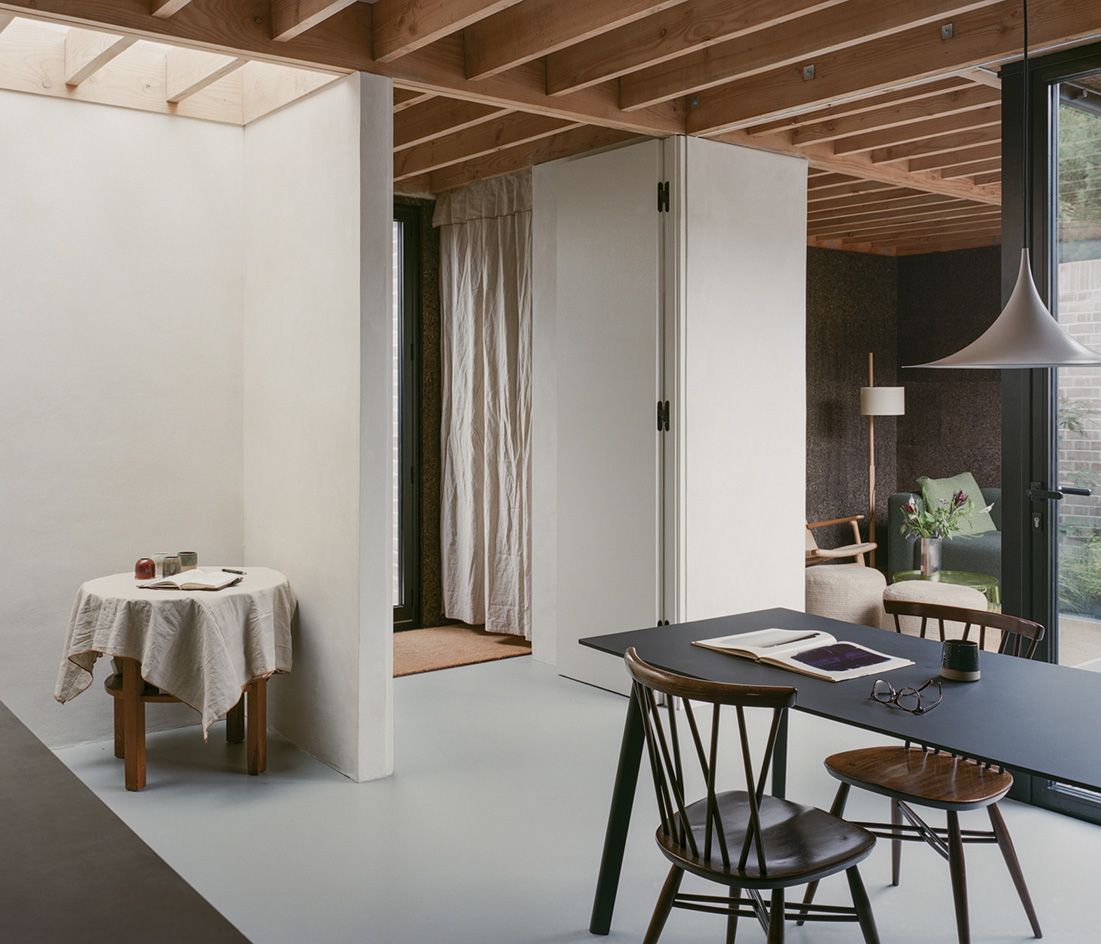 Supply chain issues were one of the first issues the team encountered. The solution? "We chose less commonly used building materials to circumvent supply chain issues during lockdown. And they're beautiful, too," says Wu. He focused on using cork, locally sourced wood, and whitewash to create a "cocoon of earthy natural palette," as he put it. described. As a result, the house is open, bright, and feels organic and comfortably layered.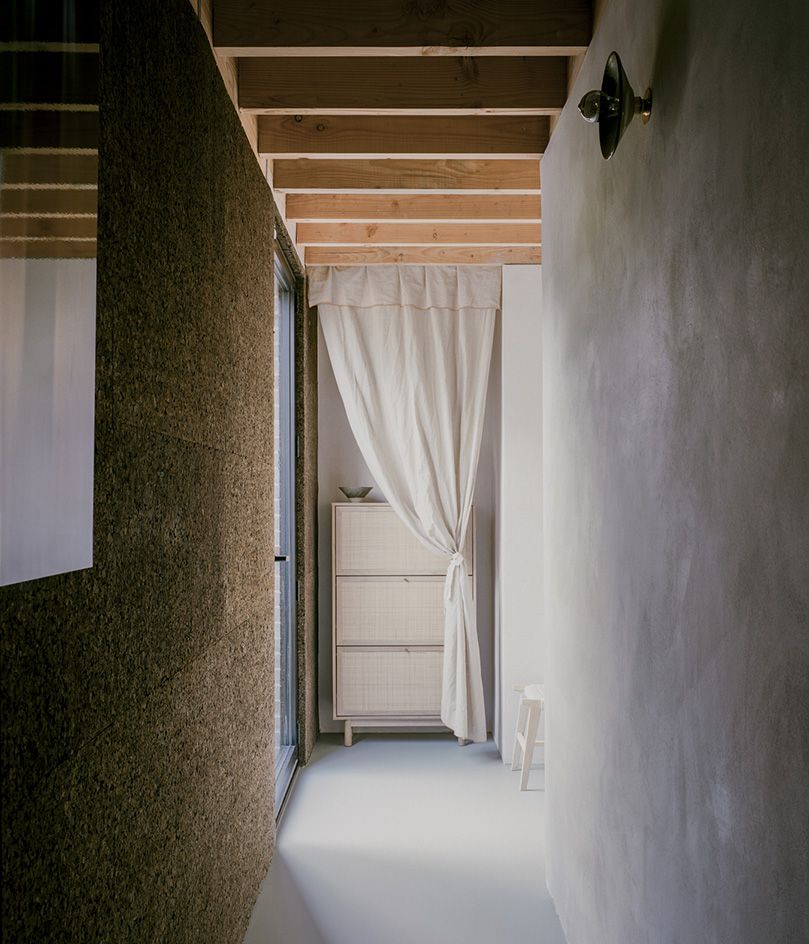 A series of openings and courtyards – interior and open-air – are created by fully opening sliding doors. They connect the living and dining areas, as well as the master bedroom. Additional drama is added by skylights and high level windows.
However, it wasn't just about aesthetics, as the exposed cork walls add extra insulation and the courtyards create shade, allowing for excellent cross ventilation which ensures the home is energy efficient and remains warm in winter and cool in summer. month.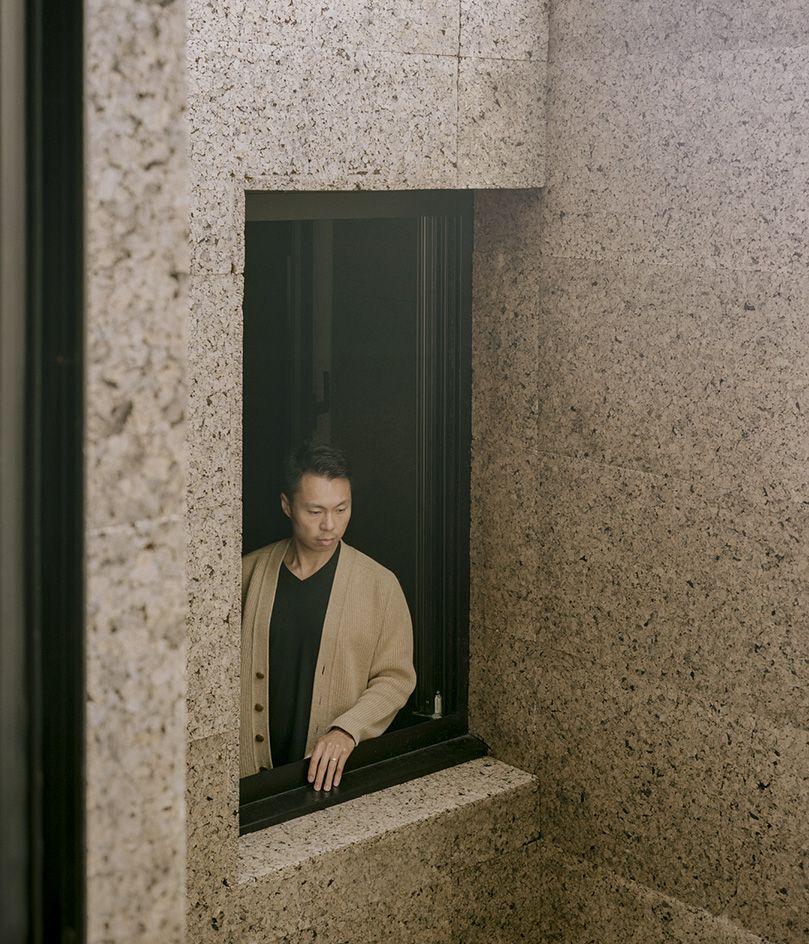 Polysmiths is the young studio created by Hong Kong native Wu in 2017. It works on sensitive and sustainability-focused architecture projects and products, leveraging Wu's expertise in ceramics, producing luxury tableware, lighting and candles, for hospitality. brands including Ottolenghi and Gail's.
Cork House, however, is a key project for the firm, not least because it is Wu's own home. It becomes an example of thoughtful urban living that eschews the cookie-cutter approach and favors inventiveness and imagination – while creating a warm home in London. "The cork walls give off a wonderful woody scent that reminds me that I am at home", explains the architect.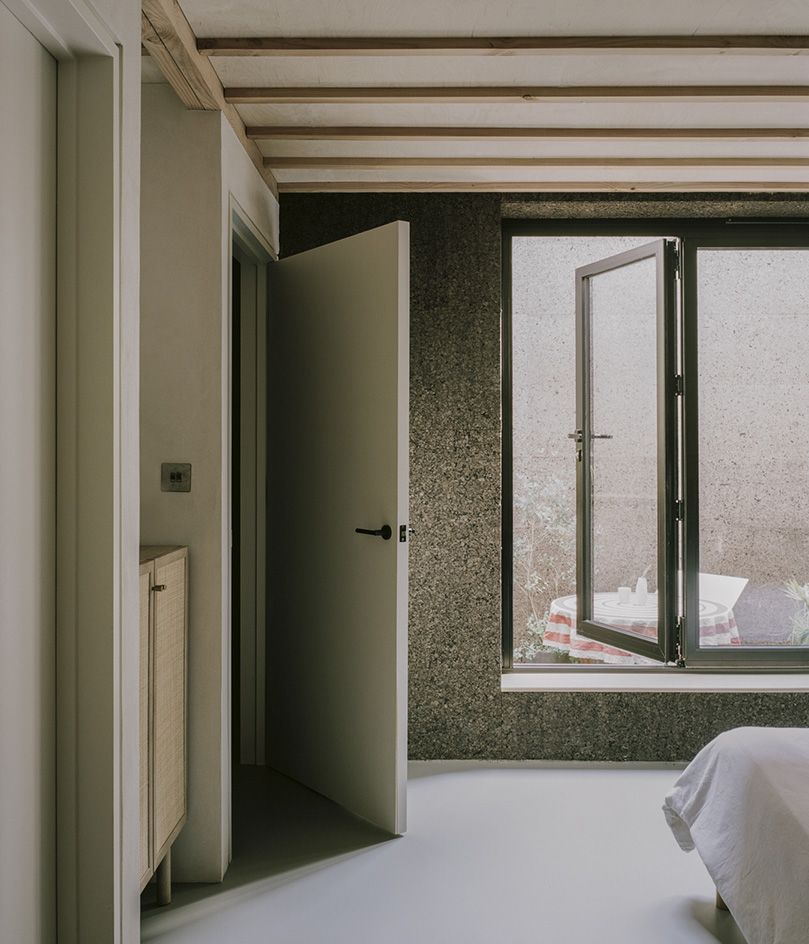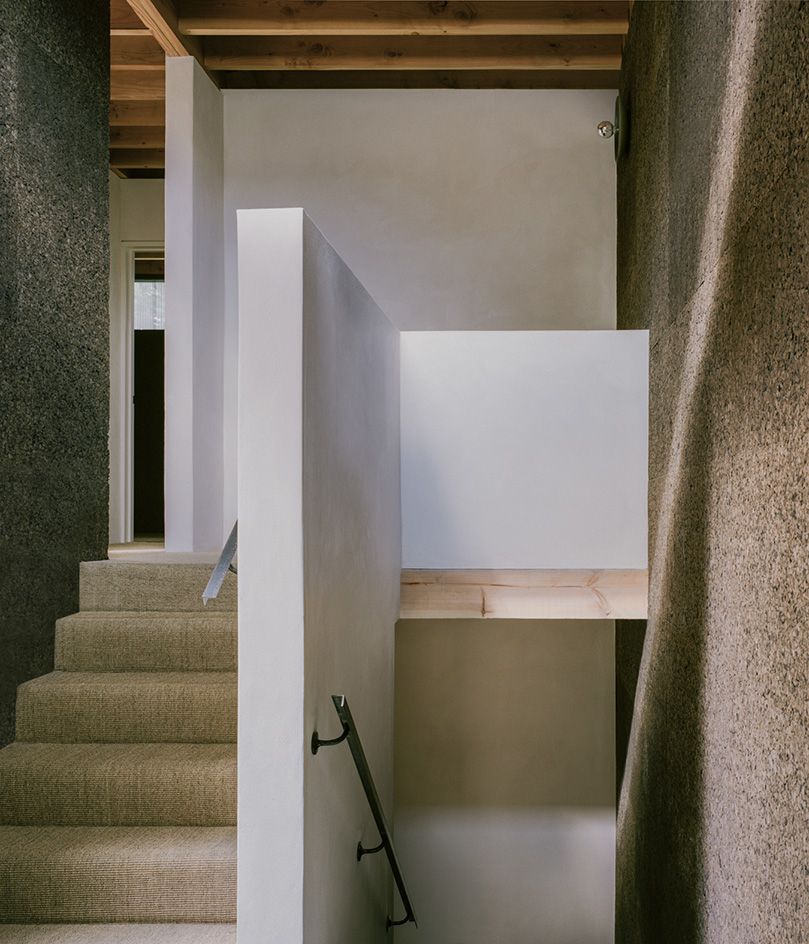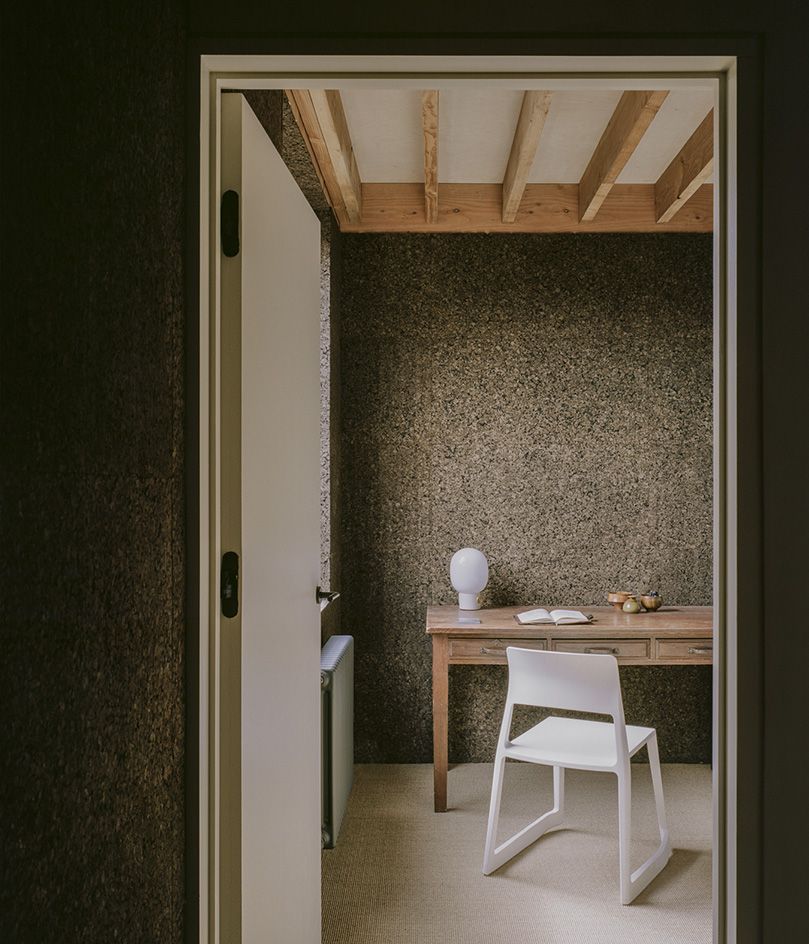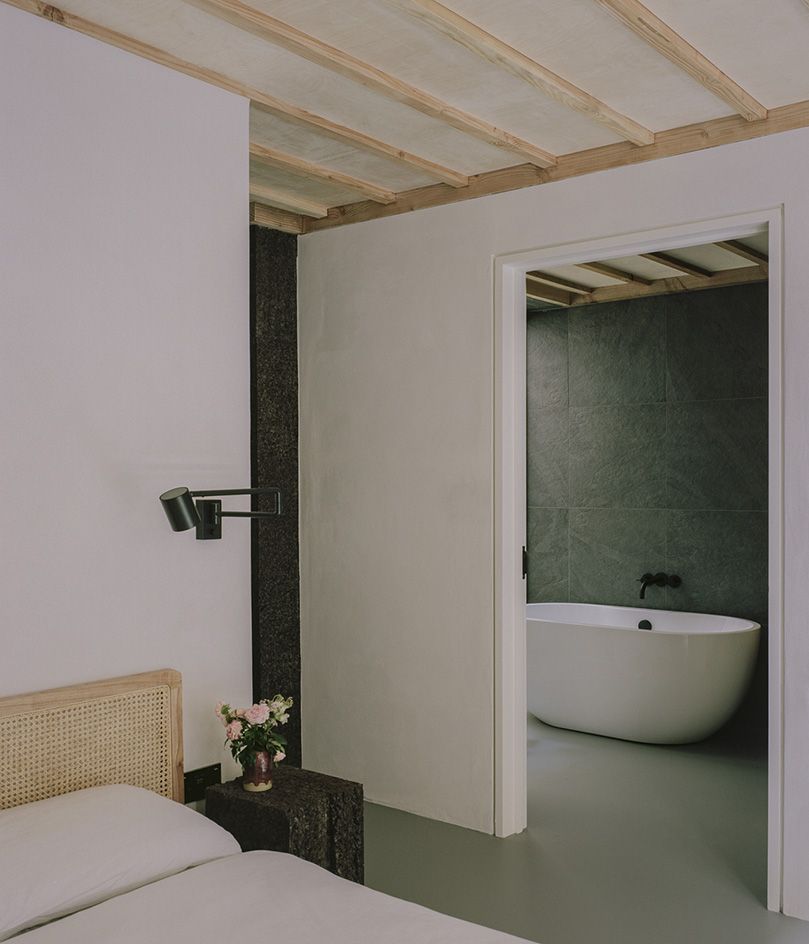 polysmiths.com
[ad_2]
Source link